Town v Hull City

McGalphsmiths Stadium
On the banks of the Colne
Near the Gasworks Gasometer, next to the Odeon
Just off Leeds Road
Look for the Prima Donna League Floodlights
HD1 6PG

Saturday 5th October
Kick-off 15:00
(This could catch on, it's far better than 12:00 Sunday)
Pre-match Mumble
We're playing Hull, who like them over the Humber Estuary, only sing when their fishin'.
So let's start with a fishin' song
Town go into this game on the back of a 2 match unbeaten run, finally some light at the end of the tunnel, but we're not quite out of the Dire Straights just yet.  

It's something we've not been able to say since last November when we took 7 points from 3 games, which of course included the customary beating of Wolves at their's, and the last 2 matches of last season when we drew twice. The Tigers colours are not too far away from Wolves so let's treat them the same boys. Wolves in February was our last home win, now seriously, come on lads, the monkey is off our backs, time to get another home win and haul the rest of the table back into reach.
Last Time Out
We won ugly in Smoke-on-Stench on Tuesday night. I'll take that because we've been losing trying (and failing miserably) to play pretty football for far too long.
Sorry - but all the vids on YouTube for that song are as entertaining as a Stoke v Town match on a cold wet Tuesday in Smoke-on-Stench and they don't even have a winning goal in the last few minutes either.  
We've started scoring goals, which we'd forgotten how to do, we've started picking up points, which we'd forgotten how to do and we've finally won a game, which none of us can remember when we last did that (it was Wolves and we got pissed after the match - well during it in my case as I was down my local).
'ull on t'other 'and beat Wendies 1-0 at 'ome.
We've yet to beat 'ull in a Chumpionship match, however our Head Teacher knows how to beat their's.
Last time we met
Back in April 2016, Town were trying not to get relegated, Hull were trying to get promoted, but the form coming in maybe said a different story. Wagbo was just starting to wave his magic wand for Town but a mostly unfit squad suddenly doing double training stints and training at 8:00 pm for night matches was trying to get their heads around this German chaps methods.
Town thought we'd won it when Harry McGuire (wonder what happened to him? quiet lad apparently  

) scored an own goal for Town on 90 minutes. The Wagbo revolution wasn't quite yet in full swing or at full fitness either back then and we conceded just before we turned the floodlights off to finish 2-2.
Plod watch
That game (unless I'm very much mistaken and if I am then it was the game before) was watched by a half empty stadium when you'd have expected Hull, riding high , to sell out most of their allocation in the South Stand. Well they did, except we were only allowed to give them a few hundred tickets.
Why was that then?
Well, you see, power corrupts, especially when Plod is given power to make decisions about who can go to football matches and when football matches are played and the local Plods given charge of policing Huddersfield Town games also seemed to be closet L666s fans at the time and were certainly corrupt.
For reasons only the two clowns concerned could explain,
West Yorkshire Plod on Duty last weekend down Leeds Road
which I don't recall they ever really did properly, they decided Hull fans were a bunch of raging hooligans and should be limited to a paltry number of tickets. I've not Googled it and can't be arsed to do so, well it's my thread and I'll research what I like, and like the Plodders concerned, neither did they at the time.
In order to attend the match, Hull fans had to get on a coach in Hull, even if they lived in West Yorkshire or even Lancashire and beyond. They then had to collect tickets from Plod at Hartshead Moor Services, who was likely taking names, addresses and inside leg measurements and it wasn't so they could send them all Christmas Cards either and weren't allowed to drink owt stronger than a can of Fanta.
Hull fans quite rightly outraged by the slur on their character pursued this long after the match was over, and eventually got the apology they deserved. Plod, having made up this fairy tale, once realising they'd stirred up a bit of a hornets nest on Hull Docks when researching all over social media, probably just YouTube tbh as they were obviously too thick to look anywhere else for any dirt they could find on Hull fans - and drew blanks, more blanks and even more blanks.
Now these clowns as I said had previous. Whenever any combination of Town, L66d6s and Sadford came up for a match on the same day, one of us had to shift the fixture, and more often than not it wasn't L666s that had to shift. West Yorkshire's finest couldn't cope apparently with crowds at the time that might have totalled, ooh, 35-40,000 tops at the time. What they really  meant was that two games on one night = one lot of overtime spread thinly. Two games on two nights = two lots of overtime spread as thick as you like. 3 games on 3 nights - whoo, hoo, book your holidays boys and girls. Shortly after, Plod started trying to get football clubs to pay for policing their games as Joe Public to a small extent and the local authorities who paid the wage bill were starting to ask about all the overtime payments.
Funny how that all went quiet after the Hull fans won that battle. Well done boys and girls, you didn't even have to threaten them with a coach load of Hull Dockers Wives calling round to see them after work.

I might be wrong again, I often am, but since those two were hauled over the coals and given (ahem) other duties, we've barely seen any problems at home games ..... other than the obvious ones. You know who you are.
We've played 'em before
Could it possibly be any closer?
Form Table
Mostly covered above for Town. Hull are unbeaten in 5, some impressive results there too.
Our win on Tuesday put us in the nosebleeds, 3rd from bottom, but Wednesday nights results and a late goal from Barnsalee put us back to 2nd bottom.
T'other table
New Arrivals and Late Departures
You wouldn't say they've spent an huggin now would you?
The long lasting after effects of having Bruce as a manager eh?
Not exactly received a raike either  
Definitely the long lasting after effects of having Bruce as a manager eh?
No great surprise when they've a Chairlump who's wanted to get out more or less ever since he led them back out of the Prima Donna League - mind you he was daft enough to set Bruce on as Coach at the time and let him spend saft brass on even safter playaz.
Assem Allam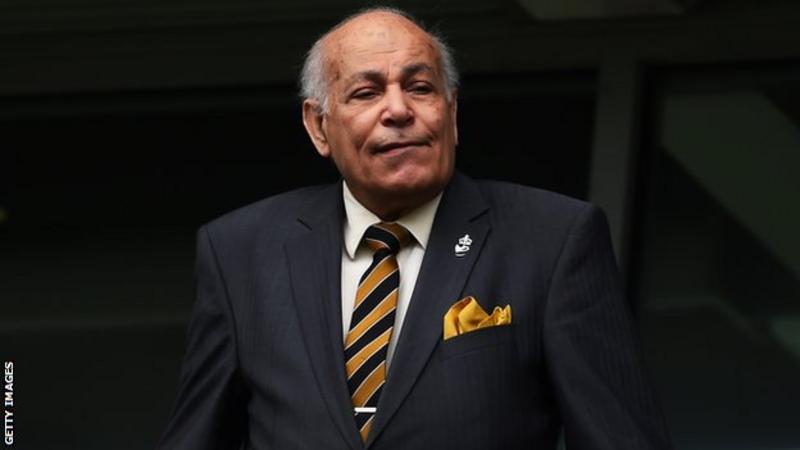 Just change shirts at half-time chaps
A few that have played for both.
But we've now got the best of the bunch - not sure, unless it was wages, why they they let him go. Any 'ull fans reading that have an opinion?
As many spell his name incorrectly, let me remind you - he doesn't do Tossed Salad and Scrambled Eggs.
What?
They're calling again?
Good night Seattle.
https://www.youtube.com/watch?v=9NdOVTkkllQ
They can't all win
With only 5 more wins (than them) needed to catch L666s, assuming they are going to be falling apart again, here's this weekends fixtures.
Pressers on Radio Local
Head Teach' Mr. D. Cowley
https://www.bbc.co.uk/sounds/play/p07q0lvw
Top Notch Exchange Student Keeper - Grabara
https://www.bbc.co.uk/sounds/play/p07q0nsv
Any 'Ull Fans having a butchers looking for places to eat where to park etc?
It's all in here - don't believe the ticket prices though, that could do with an update.
https://www.footballgroundguide.com/leag...expand=all
Next up
It's another one of them there 't'International Breaks but after that we've got Bollackburn Rovers away and Smoggiesboro at home. That one's on Wednesday night for reason's that I can't fathom but someone will enlighten me no doubt. The first one is Saturday Lunch time just after the pubs open - or in my case I'm cooking breakfast. Off over the pond again folks to the magical snow covered wasteland just norf of where MnT lives to go play with the polar bears again.
You still out there MnT? You've been very quiet if you are.
If you can't get to the match, watch the match on the tellybox or listen to Oggy and The Hairdresser, you can always do what the chaps in Hull do .....
go Trawling .....
Well, they used to.
My word, Hull docks look a lot better than last time I saw them. Hell, they even get sunshine now

Song sounds familiar for some reason   .....  hey Tom, you heard this one?  Oh maybe not, too late to worry now and be all Petty about it.  

I'll get me coat.
Reasons to drink real ale
No retreat lads. No Surrender
Real Ale + Liver + Kidneys = Bud