So the English domestic football season is over(well nearly)and we move on to a summer of international football which should last long enough to bring us around full circle and straight back into pre season.
First of all here is Roy's squad for the minimum 6games this summer
Goalkeepers: Fraser Forster, Joe Hart, Tom Heaton
Defenders: Ryan Bertrand, Gary Cahill, Nathaniel Clyne, Danny Rose, Chris Smalling, John Stones, Kyle Walker
Midfielders: Dele Alli, Ross Barkley, Fabian Delph, Eric Dier, Danny Drinkwater, Jordan Henderson, Adam Lallana, James Milner, Raheem Sterling, Andros Townsend, Jack Wilshere
Forwards: Harry Kane, Marcus Rashford, Wayne Rooney, Daniel Sturridge, Jamie Vardy
26man squad named for the friendlies, this number will be cut to 23 by 31st May for the Euro's so basically they have the Turkey and Australia games to book themselves a spot in France.
No massive surprises although Henderson and Wilshere will have to prove they are over any injury problems and Townsend will need to show better form than he has this season..
So what lies in wait for England this summer. Well to start off with we have 3 home friendlies dotted around the country, this will give Roy a chance to see all his squad in action with no doubt different starting line ups and formations to work out what Plan A,B and C are. So we'll start by looking at those fixtures
First up England v Turkey at the Etihad Stadium on Sunday 22nd May (17:15ko)
Turks to watch
 - Burak Yilmaz, 42caps for Turkey with an impressive return of 19 goals. Yilmaz is a striker who has now decided to earn a bucket load of cash by moving to Chinese club Beijing Guoan. He recently joined than from Galatasaray for €8million
Arda Turan, 89 caps for Turkey with 17 goals, Arda plays in midfield and captains his nation. Turan plays his club football for Barcelona having joined them from Atletico Madrid for a whopping €34million (plus €7million in add ons)
Record v Turkey
- we have a fantastic record against Turkey, we have never lost a game or even conceded a goal against them. We've met on 10 occasions and have won 8 and drawn 2. 
P10 W8 D2 L0 F31 A0.
Our last meeting was 11/10/2003 where the teams played out a 0-0 draw
Our Second game is England v Australia at the Stadium of Light on Friday 27th May (19:45ko)
Aussies to watch- Mile Jedinak
a poor mans Felieni in my eyes although his record says he is serving his country well. 62 Caps and 12 goals he also happens to be captain these days. Plays his club football for this years FA cup finalists Crystal Palace. Well known fact about Jedinak is he has a fear of Alan,Alan Lees elbows, if he gets writhing 5yards of him he goes down in a heap(Town fans will get that one)
Tim Cahill - yes he's still playing at the grand old age of 36. 89 Caps for the Aussies with a stunning return of 47 goals. Cahill has travelled the world to fill his passport and has played in far flung places such as England,USA and now China where he plays for  Hangzhou Greentown. Did you know Cahill played for Samoa at U20 level and the Republic tried to get him to play for them.
Record v Oz
- Not a lot of history between these 2 nations and although England have the better record it was the Aussies who triumphed last time out back on 12/2/2003 when they beat us 1-3 at Upton Park. The overall record reads P6 W3 D2 L1 F6 A5
And our final game and our send off to the Euro finals is England v Portugal at Wembley on Thursday 2nd June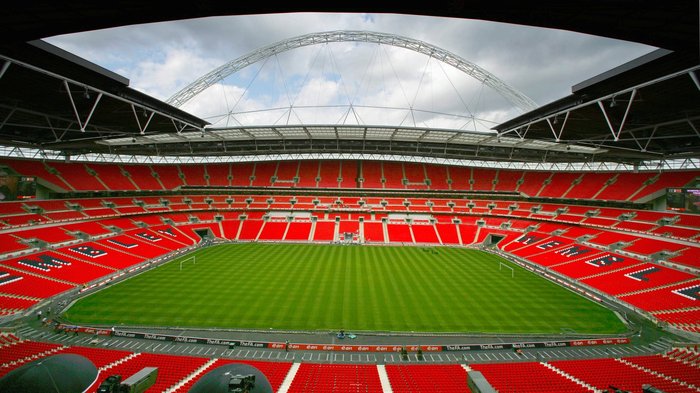 Players to watch
Who else but Ronaldo, probably the best player in Europe, scores goals for fun at Real Madrid and isn't too shabby at international level with 56goals for Portugal. Hopefully he'll be having a nice rest after playing in the Champions League final
Record v Portugal
- Of all our warm up games Portugal are the team we've met the most and again it's no surprise that we have the upper hand although a lot of this is due to some big wins way back in the day. The last time we met was in the World Cup back in 2006 when England played out a 0-0 draw only to go out 1-3 on pens 
The overall record reads P22 W9 D8 L5 F45 A25
Ok that's the friendlies out of the way.
EURO2016
The nice people of UEFA have drawn us out in
GROUP B
alongside the following nations
England v Russia at the Stade Veledrome in Marseille, Saturday 11th June
Ground Capacity-67,394
Our last visit
- 15/6/1998 World Cup group match
England 2 v 0 Tunisia
Shearer
Scholes
Crowd 54,587
Players to watch out for
-Artyom Dzyuba who scored 8 goals in the qualifiers and has a record of 16apps and 8 international goals in total, he plays his club football at Zenit St Petersburg 
Record in Euro Finals
-qualified in 96,04,08 and 12. Russia best performance was a semi final defeat in 08
Overall record v Russia
- Early days in this fixture with only 2 fixtures played out between them(thanks to the break up of the Soviet Union) so the record reads as this
P2 W1 D0 L1 F4 A1
Our last fixture took place in Moscow on 17/10/2007 when Russia came out 2-1 winners
England v Wales at the Stade Bollaert-Delelis in Lens, Thursday 16th June
Ground Capacity-38,223
(you can fit the whole Towns population inside this ground
Our last visit
- 26/6/1998 World Cup group match
England 2 v 0 Colombia
Anderton
Beckham
Crowd 38,100
Players to watch out for
- Only one place to start, Gareth Bale...stop Gareth Bale and we should stop Wales having any chance of winning this. The only player in the Welsh squad who would get into the England team in my opinion. Bale top scored in the group qualifiers scoring 7 of the 11 goals Wales managed. Other notable player to watch from A Town point of view is Emyr Huws who spent last season  on loan to the Terriers from Wigan
Record in Euro Finals
- Debut Finals
Overall Record v Wales
- This will be the 102nd meeting for this fixture and too many goals for and against for me to count up so the record currently stands at P101 W66 D21 L14
Our last meeting was at Wembley on 6/9/2011 when England won by 1-0 thanks to Ashley Young
England v Slovakia at Stade Geoffroy-Guichard in St Etienne, Monday 21st June
Ground Capacity-41,965
Our last visit
- 30/6/1998 World Cup Round of 16
England 2 v 2 Argentina (Argentina won 4-3 on Pens)
Shearer
Owen
Crowd 30,600
Players to watch out for
- Marek Hamsik, top scorer in the qualifiers with 5 goals and vice captain. With 85 games for Slovakia he has 17 goals in total and is the 3rd highest scorer for his country in all time. Players club football for Napoli 
Slovakia are captained by Liverpools Martin Skrtel
Record in Euro Finals
-debut
Overall record v Slovakia
- pretty much newcomers to the international stage but we have met 3 times before, the last meeting was 23/3/2009 when England won 4-0 at Wembley
The record now stands at P3 W3 D0 L0 F8 A2