THE MATCH
WEDNESDAY FEBRUARY 24TH 7:00PM
v
LAST MATCH
Well how can I put that into words,
POOR, DOGSHIT, CRAP, PATHETIC, EMBARRASING, GUTLESS, USELESS, PAINFUL
(You can pick your own word for Saturday's performance, been far too many this season particularly against teams around us). Defenders who cant defend, Midfielders who can't tackle, pass or create anything and Forwards who cant shoot anywhere near the intended target. Birmingham wee as bad as us, but took advantage of us being down to ten men and won the game.
THE MATCH
Next up and a trip down to Brentford. Now Brentford are a team going in the right direction on and off the pitch, good manager and a good team, a really good transfer policy, getting players in on the cheap and then selling them for millions a couple of seasons later. They are 2nd in the league, and that's after losing 3 straight, so they are playing us at the perfect time



We lost here 5-0 last season and a similar score-line looks on the cards again.
CURRENT FORM
OWLS               -                        



BEES -



EFL STOOGES
DOES IT MATTER THERE ALL CORRUPT


JEREMY SIMPSON
Adrian Waters and Akil Howson
Fourth Official : Keith Stroud
THE TEAM
Does it matter, whoever he picks, most don't care anymore.
Westwood
Lees Dunkley Urhogide
Reach Pelupessy Bannan Hutch Penney
Rhodes Paterson
SCORE & SCORER (HOME TEAM SCORE FIRST)
4-0 Mbuemo
BML STANDINGS
Owlkev 9
Washington 8
Stateside 8
Imre 6
Pei 6
SCO 5
Maddix 4
Wereham 4
OTHER GAMES OF MILD INTEREST
Barnsley v Stoke City
Swansea City v Coventry City
Blackburn Rovers v Watford
AFC Bournemouth v Cardiff City
Preston North End v Queens Park Rangers
HHHDH
THE MUPPETT LEAGUE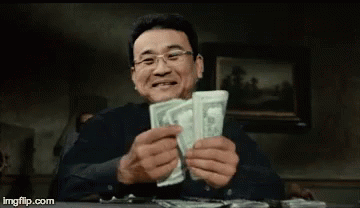 KATE BECKINSALE TRIBUTE PIC