11-10-2018, 20:20 (This post was last modified: 11-10-2018, 20:27 by Amelia Chaffinch.)
... well, against these teams, at least:
Although, we won't be there as it's an oo, ever so private affair behind closed doors. Is it them that's the naughty ones of Europe now? 
Rose and McCarthy are out of the squad so it won't be Rose diving for the penalty that I have predicted Kane will score. I'd like to say that Kane and penalties is a new prejudice of mine, with our recent fixture in mind, but Spurs have been long been my irrational dislike.
I know we have discussed this before but what team(s) can't you stand, especially if you can't think of a single reason for it? 
Apparently, Jadon Sancho of Dortmund is in the squad which lends the question:
Who the heck is he? 
Another strange call-up is Lewis Dunk.
Not so strange is a possible first start for Ben Chilwell. 
Have you any more team news for us or opinions of the team thereof?
at Benito Villamarín, Seville
Wales are playing Spain in a friendly tonight.
Spain's starting line-up has been named as follows:
1 

De Gea
14 

Azpilicueta
3 

Albiol
15 

Ramos
18 

Gayá
6 

Saúl
16 

Hernández
22 

Ceballos
11 

Fernández Saez
7 

Morata
9 

Alcácer
Do you think this will be the team to play England, bearing in mind this is a friendly and Monday is the Nations League? What might we expect?
Any other thoughts you'd like to share during this international break or about any of the home nation matches?
Town allegedly have 9 players away on international duty. Can you name them all (quick smart 
 )?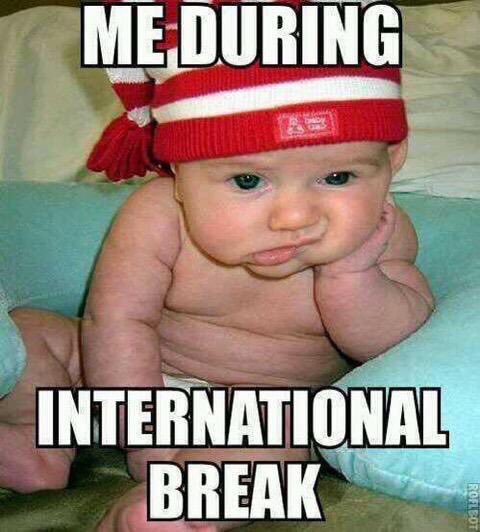 Don't stop me now, I'm having such a good time, I'm having a ball.