So the first international break of the season has been and gone, how it has dragged too, we now revert back to the main event, the premier league.
Town by sounds of it have not suffered any injuries whilst mbenza, mounie and billings got game time for their respective nations. Aaron mooy went on a 'training camp' (glorified holiday) but didnt play any games, which is probably a good thing as he hasnt had to travel too far.
The rest of the squad played an inter squad friendly that reportedly saw bacuna and hogg going hammer and tong at each other. surely that would have been worth a watch. Other squad members such as danny williams got some more valuable game time under their belts.
Last season the two sides met on the opening day of the season, we all know how that went with steve mounie introducing himself to the premier league in fine style. Town headed back to Selhurst park only a few weeks later in the carabao cup, but that time found themselves failing to go any further. The final time the sides met was back in west yorkshire, where a Zaha led palace ran out 2-0 victors.
The palace game comes on the back of a resiliant display away at everton, where a first premier league goal for phil billing at a corner got town ahead, however 80 odd seconds later and dominic calvert lewin pulled the sticky toffee puddings back level.  Now to be honest, once we conceeded i thought the floodgates might open and it was a welcome surprise when the square leg umpire told me it had finished 1-1.
Our opponents for this weekend hosted southampton at home, albeit minus wilfred zaha, but were on the receiving end of 2-0 defeat, town tormenter from years past danny ings scored just after half time, whilst pierre emile hojbjerg scored the second in injury time whilst palace were pushing players forward.
Now as mentioned, the game against the saints saw palace be without zaha. now palace seem to struggle big time when they are without the flying winger. The bad news for town fans is that he returned to training along with james tomkins on thursday. Tomkins remains a concern for saturday along with christian benteke who reported back from international duty early due to a knee injury. Although, with zaha only coming back recently he may not be able to go the whole distance. He was away with a groin injury so it may be worth giving him a polite belt there and see if we can clogg him off the pitch...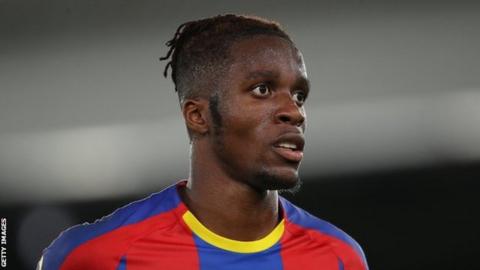 Max Meyer will be hoping for his full Premier League debut on Saturday. Aside from a start against Swansea City in the EFL Cup, the former Schalke star has settled for cameos off the bench so far this term but has been slowly build-up to full fitness during the international break.
The game will also see former england manager Roy Hodgson mark a year in charge of the eagles having replaced ronald de boer after the dutchman struggled at the start of last season. The eagles looked set for a return to the championship, but Hodgson combined with a flying Zaha saw a turn of fortune as palace climbed up the league.
Last time out
Hennessey- Tall welsh goalkeeper, likes to flap at the high ball
Wan-Bissaka- Young full back, already on england radar, made debut last season
Kelly- former town loanee, used to play for liverpool
Sakho- not a former town loanee, used to play for liverpool
van Aanholt- attacking fullback, scored a few vital goals for the eagles last season
Townsend- former tottenham winger, played for a plethora of teams, finally found a home. sort of
McArthur- scottish midfielder, signed from wigan a few years back
Milivojevic- scored a penalty against us last season. serbian international signed from olympiakos
Schlupp- plays anywhere down the left. highly rated when at leicester, once wanted by manure
Benteke- big lump of a forward, spectacularly failed at liverpool, went to world cup ahead of Lolo
J Ayew- on loan from swansea, split from his brother. please feel sorry for him
Kouyaté- signed recently from west ham. has been building up fitness, roy says he should be ready to face us
Meyer- free agent signed from schalke, also been building up fitness. can be a game changer on his day
Sørloth- another big striker, this one is norweigan, signed from Midtjylland.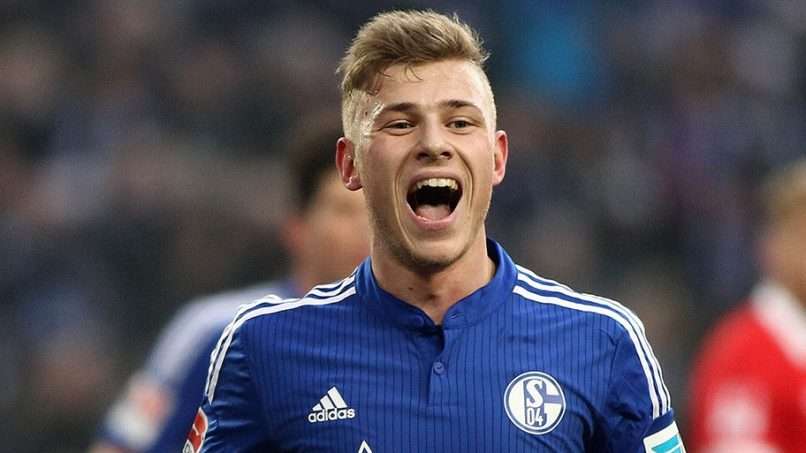 Ramadan Sobhi and Ben Hamer missed the trip to Everton prior to the international break but are expected to be back in contention this week. Adama Diakhaby picked up a knock in training this week and will be monitored, whilst Bacuna and Quaner picked up minor injuries playing for the EDT and will probably be missing. Hogg continues to be suspended so Billing will most likely retain his place. Williams should be fit to build up game time from the bench. Erik Durm may be in contention for a first league start.
What DW has said;
"We will try everything and invest everything to get this first win; it's important for every team to have this. We've tried four times and we have another opportunity now, Our aim is to perform to our best and to get our first win.
It's very important that we confirm what we've done in the last two games; we are solid defensively, we show the same concentration and on the other side everyone takes the responsibility to create opportunities. We still need time to work together, get a better feeling together and to get a better harmony, but we have created something already that we can build on. I'm very happy with the players we have together. phil billing and rajiv van la parra are in good form. We've created something in the last two games that we can build on. Now it's upto us with our supporters, who have to create the atmosphere to help the players on the pitch. I am very happy that the work on the Training Ground will start soon; this will be massive for the future"
Personally, I'd be starting Lossl in goal again and pretty much for the rest of the season, with Smith at right back, I think he's better suited to deal with what they offer, schindler and zanka both at centre half with TK at left back. Billing looks set to keep his place so he'll partner Mooy, with rajiv, pritchard and probably mbenza or kachunga if diakhaby playing in behind mounie.
the bench can then be made up from Hamer if fit, durm, williams, sobhi, stankovic, lolo, the winger that doesnt start...
Linked with both.
alan lee- Joined town in 2010 from palace, scored 9 goals in total for the terriers, his first coming against Arsenal in the FA Cup. Somehow became a cult hero at town, why? i dont really know, was it because of the hair band, the flailing elbows, wrestling the keeper into the goal and being given the goal, the passion that came with every goal or a sympathy vote from the fans as he was pretty poor at doing the job he was supposed to be doing? answers on a postcard.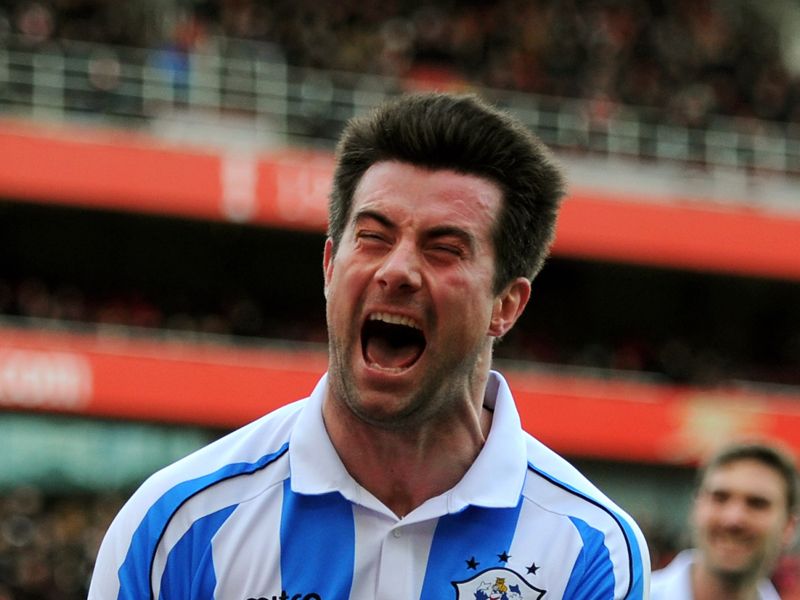 james vaughan- The serial corner flag kicker. Joined from Norwich on an initial loan when we got promoted to the championship. became a fan favorite due to his all action style of play, scored 14 in his first spell at the club, which was impressive considering how injuries are a big part of his game. Rejoined  the side the following season on a permanent deal. The second period wasnt as prolific as the first as again he was hampered by injuries. rumours of a falling out between him and wagner over training resulted in him leaving to join birmingham. he now plays for wigan and by looks of it, he has changed his style of play to boot.
martin kelly- only had a short spell at town when he joined on loan from liverpool. in his short period at town he showed a different sort of class on the pitch that we hadnt seen for a long while. Another player that has suffered with numerous injuries during his career so far. We may get to see him on saturday in some way, shape or form.
jack hunt- product of the 'fabled' town academy, had a few loans out at grays athletic and chesterfield before making his first start in town colours against arsenal in the fa cup. A dynamic fullback who made a run in that game that saw an arsenal player get sent off ( prize for who knows who it was), was a bit of a relevation for town due to his pace and willingness to attack, ultimately this saw the end of lee peltier. He left town to join palace in 2013, however he suffered a serious injury early on and never made a league appearance for the eagles. he was rated as one of the players that palace had that never lived up to expectations. He joined sheffield wednesday but never managed to make it to the premier leaue. he now plays at bristol city.
sean scannell- One of the first signings when we got promoted to the championship. he came through the system at palace and made over 130 appearances for the eagles. Had a six year period at town where he made over 150 appearances, although barring one bright period under chris powell, he never really had a spell of consistent performances. Had a period out on loan at burton last season and joined bradford this summer.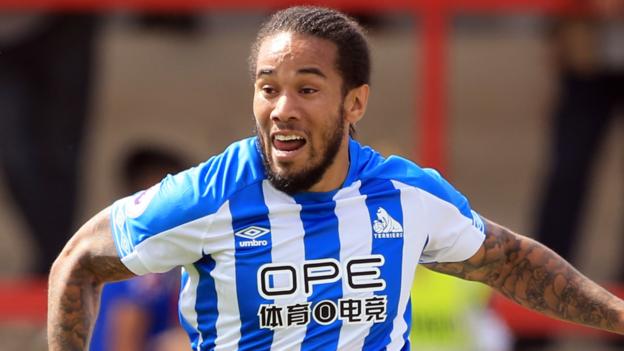 tom ince- Joined town last summer from derby for 9 million, his confidence seemed to get dented by some of his missed chances resulting in him often making the wrong decision around the area. He did however score the vital goal late on against watford. perhaps a little unfortunate to find himself leaving this summer as he returned to the championship to play for stoke. His time at palace was even more brief that it was here, an 8 game spell came during a loan to the club when he was playing at blackpool.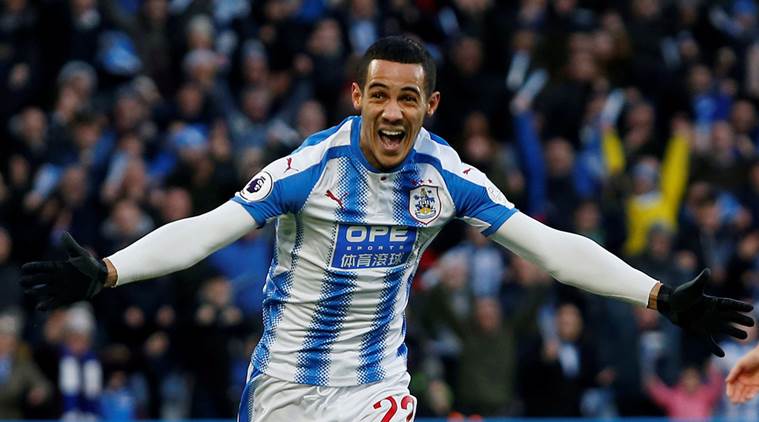 andy hughes- Towns first team coach joined from palace when mike marsh left to take a coaching role with the fa and the england junior sides. has often been credited with advising wagner on the domestic sides we have face during the time in the championship and premier league.
neil warnock- managed both sides, had two spells in charge of palace. left the club first time around when they went into adminsitration, returned again in 2014 but was sacked with the club in the relegation places and replaced by alan pardew