THE MATCH
SATURDAY 17TH MARCH 3:00PM KICK OFF
v
LAST MATCH
When will it end! Just when we thought we had our first win since god knows when, we decide to concede in the 94th minute and bye bye to 3 precious points. It was another lack-lustre performance against a relegation rival although the point did eak out the gap to 8 points from the bottom 3. Boyd finished is goal well but didn't offer much more like most of the others on show. Still not won a game against any of the teams below us this season which just about sums us up this season.
THE MATCH
Another Derby game as we head up to Bellend Road to try to do the double over the Scum. We beat these quite handily at Hillsborough 3-0, with Hooper 2 & Lee getting on the score-sheet, remember them, they did actually play for us once, a long long time ago in a Galaxy far far away

. The Scum are under new management with Paul Heckingbottom now in charge, although he has only won 1 game since taking over in February, now doesn't that sound all too familiar.
CURRENT FORM
OWLS          -              L L L L W D
SCUM          -              D L L W D D 
THE BASTARD IN THE BLACK
TBC
THE TEAM
Well the squad that is fit have had a whole week to rest up so they all should be available for selection.
Possible Team:
Wildsmith
Venancio, Pudil, Lees
Hunt, Clare, Pelupessy, Reach, Fox
Joao, Nuhiu
SCORE & SCORER (HOME TEAM SCORE FIRST)
1-1 Joao - Owlkev
POSSESSION X SHOTS
450 - Owlkev
BML
Maddix  
Owlkev  
Peiowl  
Stateside  
Washington  
Imre  
Southey  
SCO  
Towninjustonce  
Wereham  
Jacko  
OTHER GAMES OF MILD INTEREST
Birmingham v Hull
Norwich v Reading
Sunderland v Preston
Wolves v Burton
Bolton v Villa
DHAHA - Owlkev
THE MUPPETT LEAGUE
KATE BECKINSALE TRIBUTE PIC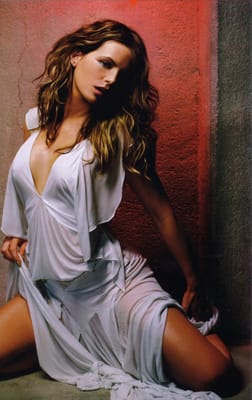 The thread awaits the Meggo of Statesides choice.
---
Nothing great will ever be achieved without great men, and men are great only if they are determined to be so. For glory gives herself only to those who have always dreamed of her.